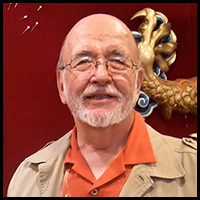 CHARLES GROSS has written music for films, television and theatre. He received an Emmy for his score to Rodeo Red and the Runaway. He also received a Wrangler award for the music for Heartland, a Golden Bear winner at the Berlin Film Festival. Among his other film scores are Robert Frost: A Lover's Quarrel With The World (which won an Academy Award for the best feature documentary), The Group, Country, Turner and Hootch and Air America. For television he wrote the highly praised music for The Dain Curse, Teacher, Teacher (another Emmy Award winning show) as well as scores for the series Call to Glory, Nurse, and A Rumour of War. Among his numerous other television film credits was the notable Burning Bed (with Farah Fawcett).
He has also written incidental music for the theatre including Richard III (with Al Pacino), The Blacks, King Lear (NY Shakespeare Festival), The Great White Hope, The Condemned of Altona (Repertory Theatre of Lincoln Center) and various scores for Arena Stage in Washington.
A graduate of Harvard College with a degree in psychology, he also studied at the New England Conservatory of Music and was a pupil of Darius Milhaud and Leon Kirchner at Mills College. At the insistence of the US government he spent three years as an arranger for the USMA band, West Point.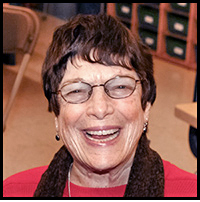 JOAN GROSS studied dance with Jose Limon as a teenager and then spent two years as a scholarship student at Jacob's Pillow. She continued her dance studies at Bennington College, and after attending the University of Chicago as an English major, received an MA in dance from Mills College in Oakland, California.
She was a professional dancer for many years, studying with Martha Graham, Richard Thomas, Benjamin Harkarvy and Muriel Stuart of the School of American Ballet. She later taught improvisation and theatre games at the Columbia University School of the Arts.
She received her MSW at the NYU School of Social Work, and subsequently trained at the American Institute for Psychoanalysis at the Karen Horney Center, where she is now a faculty member, supervisor and training analyst. She has been a psychoanalyst for the past 18 years.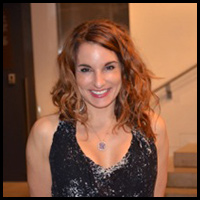 EMILY GROSS O'NEIL grew up learning to appreciate and advocate for the arts. As a member of Bowdoin College's Class of '92, Emily channeled her upbringing into her academic career graduating magna cum laude with a degree in Art History. Professionally, Emily honed her managerial, administrative and sales skills at both Barbara Krakow Gallery in Boston and Smith Andersen Editions in Palo Alto. Emily then gravitated to the nonprofit sector, working at Inquilinos Boriquas En Accion (I.B.A.), a community development corporation in Boston's South End known for its strong arts and culture programs. Emily completed a Master's degree in Urban Policy from Tufts University in 2003, and wrote her thesis on the value of arts education in Boston's public school system. After taking time off to raise three children, Emily returned to the arts in 2011, working as Special Events Officer at the American Repertory Theater (A.R.T.) in Cambridge, a position she held until September 2013. Emily has been Executive Director of the Charles and Joan Gross Family Foundation since its incorporation in 2006. Emily feels extremely fortunate to help cement her parents' vision and legacy in the arts through her work with the Charles and Joan Gross Family Foundation.